EAM Consulting Inc is a strategic asset management consultancy and full-service EAM Implementer. The experience that our team brings to a client spans from the conception of the need for asset management, to the engagement of the workforce in process design and policy development, to the determination of the EAM solution best fit. EAMC implementation services include solution design, data modeling, configuration, integration, testing, training, cutover and post-project support.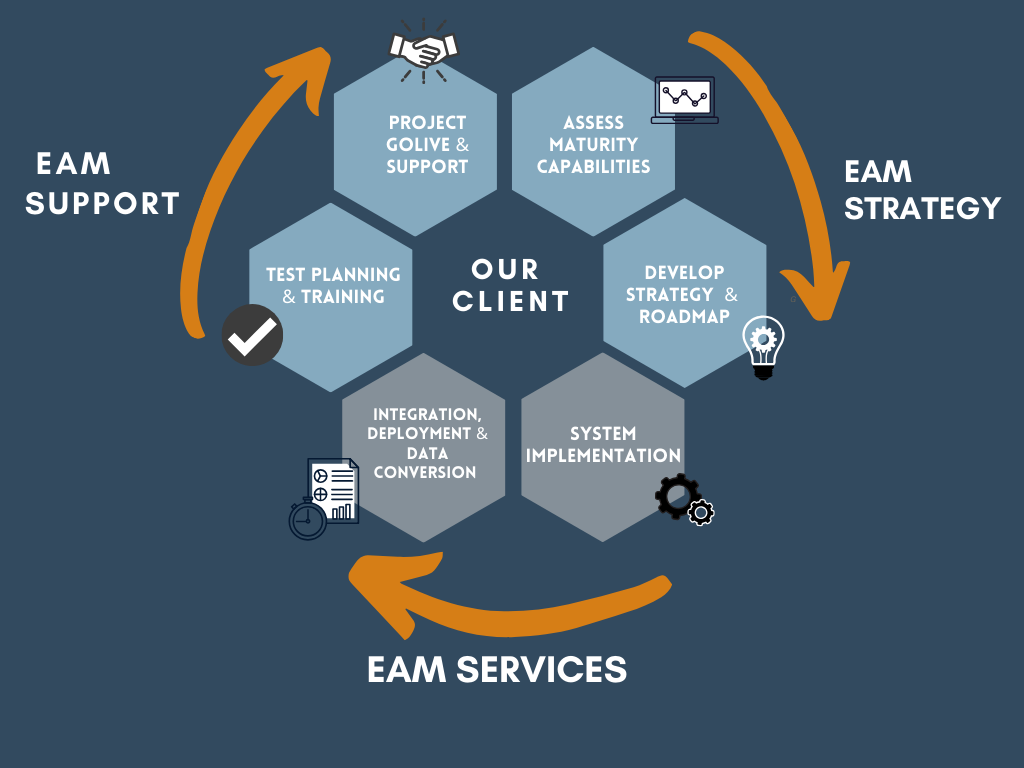 Integration, Deployment & Data Conversion
As part of the Services that EAMC brings for System Implementation, we convert your legacy data, develop a fully integration solution around that meets your asset management policies and procedures, and then deploy the solution to your end-users. The EAM Consulting Inc team are experts in understanding and breaking down legacy data structures to align them with the business processes outlined in designs workshops, and preparation of the data for acceptance into the new system.
The integration of your data and the new solution with existing legacy applications are critical and vital to your business. Our team develops integrations and allows the system of record to maintain the data and to share all necessary information to allow for meaningful and intelligent decisions. Deploying this integrated solution is the final step in ensuring the process designed is functional and acceptable to all users. EAMC will deploy the designed solution across the identified environments and ensure the successful migration of data, interaction with integrations developed, and acceptance of the data transformations for a smooth transition.