DETERMINING YOUR MAINTENANCE MATURITY – WHERE DO YOU SIT ON THE EAM LIFECYCLE?
By allowing EAMC to guide you through a health check assessment, you'll be able to identify where your organization fits on the maintenance maturity spectrum. You'll understand where waste is occurring and where to begin with digitization.
The road to digitized asset management will not be the same for everyone, as baseline asset strategy maturity impacts the best starting point for each. Armed with your assessment and knowledge of your organization's maintenance maturity, you'll be best positioned to find the technology platform that best matches your digitization journey.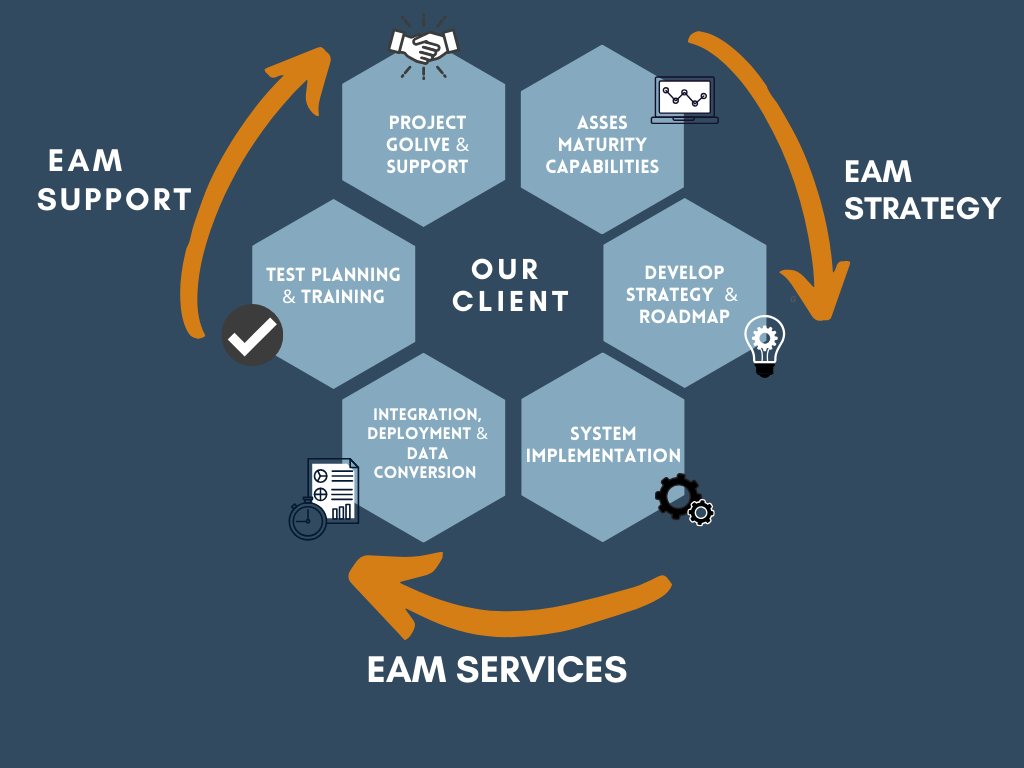 MOVING ASSET-INTENSIVE INDUSTRIES TO THE CLOUD: BEGIN WITH A HEALTH CHECK